Fratellis is a two-headed, bi-centralised, NFT duo, made up of Giona and Zeno Peduzzi.
Yes, they're brothers, and yes again, they're Italians.
Do you remember Da Vinci, Michelangelo, and Pizza Margherita?
Of course! Yet, name the most amazing Italian NFT project…don't bother. You've already found it.
Giona and Zeno grew up surrounded by art in all its forms.
Their father was an artist and an art critic, mother was an archaelogist and an art historian.
Giona is now one of the most important Italian TV writers out there.
Zeno has got himself quite a name in the street art scene before venturing into contemporary art with his collages.
From 2017 he started to collaborate with Tiffany & Co., one of the world leading luxury jewelries, this allowed Zeno's collages to land all over the world, in Japan, China, Russia, and the US.
Real Hearts: cause collecting phygital art takes a whole lot of heart!
You're probably familiar with the way hearts are represented in popular culture. They're red, cartoonish, and we all learned to love them thanks to Disney movies. Something like this: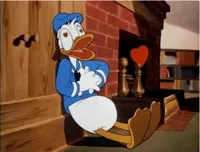 "
And is going to disrupt the cute, corny, hearts that dominates our imaginary.
No more cartoonish hearts. Do you remember those bold, creepy, and Caravaggioesque holy relics? 
It's not just about the past though. Far from it. The nft space, as of lately, is becoming a bit cold, too much greed, too much speculation. Fratellis wants to bring back passion, blood pumping, excitement. 
Each heart represents a real emotion, be that hunger, fury, jealousy. Real Hearts NFT project is the only project that's bringing real emotions on the blockchain, as a testament to human passions, 'cause we all know machine will take over and, well, someone had to preserve human emotions somehow. 
So, go full Mamma mia and keep scrolling down!
A phygital nft collection
What's phygital? Can you eat it?
Well, no. Real hearts is an nft project that really gives you its heart. Holy ravioli! 
On top of letting you grab a super duper coollage (cool+collage, how funny) that brings an ancient tradition back to life, collectors will also get a phyisical Real Heart collage.
Real hearts NFT collection:
5 Unique Real Hearts Nfts on Foundation (1/1)
2 Real Hearts Nfts on Foundation + 2 phyisical Real Hearts collages (1/1)
You want to talk with Visionaryart super NFT team?
Feel free to send us your ideas, wishes, questions, or whatever comes to your mind. If you want to collaborate or getting consulted, you can also fill out this form.